【SAFETY & DURABILITY】- Electric drain auger cleaner machine/75 ft sewer machine with built-in GFCI to protect operator from electrical shock. The upgraded superior steel frame with surface coated ensures the 100% stability during operating, avoiding the rust and extended life. It can quickly go through the complex pipes, clean long sections of 2 to 4" sewer drain and pipes. This versatile snake sewer is designed for commercial or residential applications, can be used on sinks, showers, drainage pipes outside, etc.

【ANTI-TWIST WIRE CORE CABLE】 – ½" x 75ft premium steel cable is made of special material, with hardness heat-treatment, resists breakage, tangling, kinking, corrosion, and toughness. Go through multiple 90 degrees with ease. In addition, larger drum space prevents the cable from tangling or kinking when retracting cable. Simply to replace the cable if needed.

【ADVANCED AUTO-FEED SYSTEM】 – Perfect for Professional drain cleaners/sewer machine, service plumbers: AUTO FEED control to power the cable in and out of the drain, making the cleaning process cleaner and more effective; Air-activated footswitch helps you control the cable more accurate. (Notice: the REV setting of the FOR / OFF / REV Rocker Type Switch is to change the direction of the cable's own rotation, so that you can retract the cable to protect it when the blade becomes lodged in a blockage)

【EASY TO TRANSPORT】Heavy-duty 8 inch durable wheel design can easily pass over bumps and up stairs, convenient to move in the work site even outdoors. The grip on the handle lets you to grasp it more easily and reduces the fatigues when moving this drain clean machine.

【EIGHT SHAPES OF CUTTERS】- 8 different shapes of cutters are included: Boring Bulb Cutter, C-Cutter, Spade cutter, Arrow cutter, Spiral Sawtooth Cutter, Retrieving Auger, Funnel Auger and Expanding Finish Cutters makes the clog remover versatile at removing all kind of stoppages. Quick change coupling system for changing cutters with ease. A pair of gloves to let you straight away start clog.
WHY THIS SEWER MACHINE IS AWESOME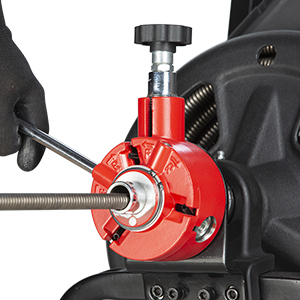 Machine Operating Lever
When the product is in use, the machine has two gears, forward and reverse, and the machine can be easily operated with the operating lever.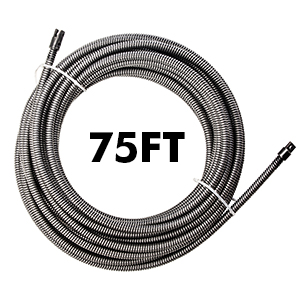 75ft Cable Length
Our drain auger uses 75FT flexible shaft, and our cable has been re-forged to be more flexible. At the same time, we also have after-sales flexible shafts for sale.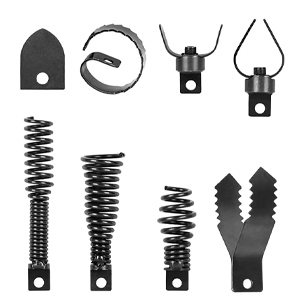 Multifunctional Accessory Head
Arrow Cutter x1, Boring Bulb Cutter x1, C-Cutter x1, Spade Cutter x1, Retrieving Auger x1, Funnel Auger x1, Expanding Finish Cutter x1, Spiral Saw Tooth Cutter x1, Spanner x1.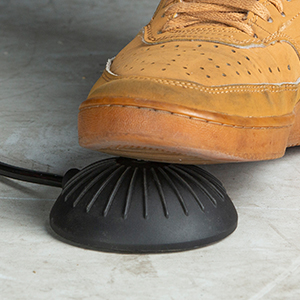 Foot Switch
The waterproof and explosion-proof foot pedal can easily and quickly start the work of the drain cleaning machine.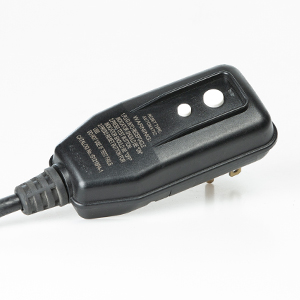 6ft with GFCI
In order to be more safe during the use of the product, your product is equipped with a GFCI device, and the GFCI can protect the operator from electric shock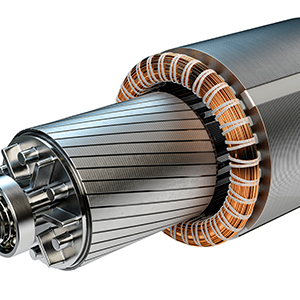 Permanent Magnet Motor
The permanent magnet motor is used in the product design. The characteristics of this motor are large torque and driving efficiency, no excitation loss, no excessive heat generation, simple structure, and small size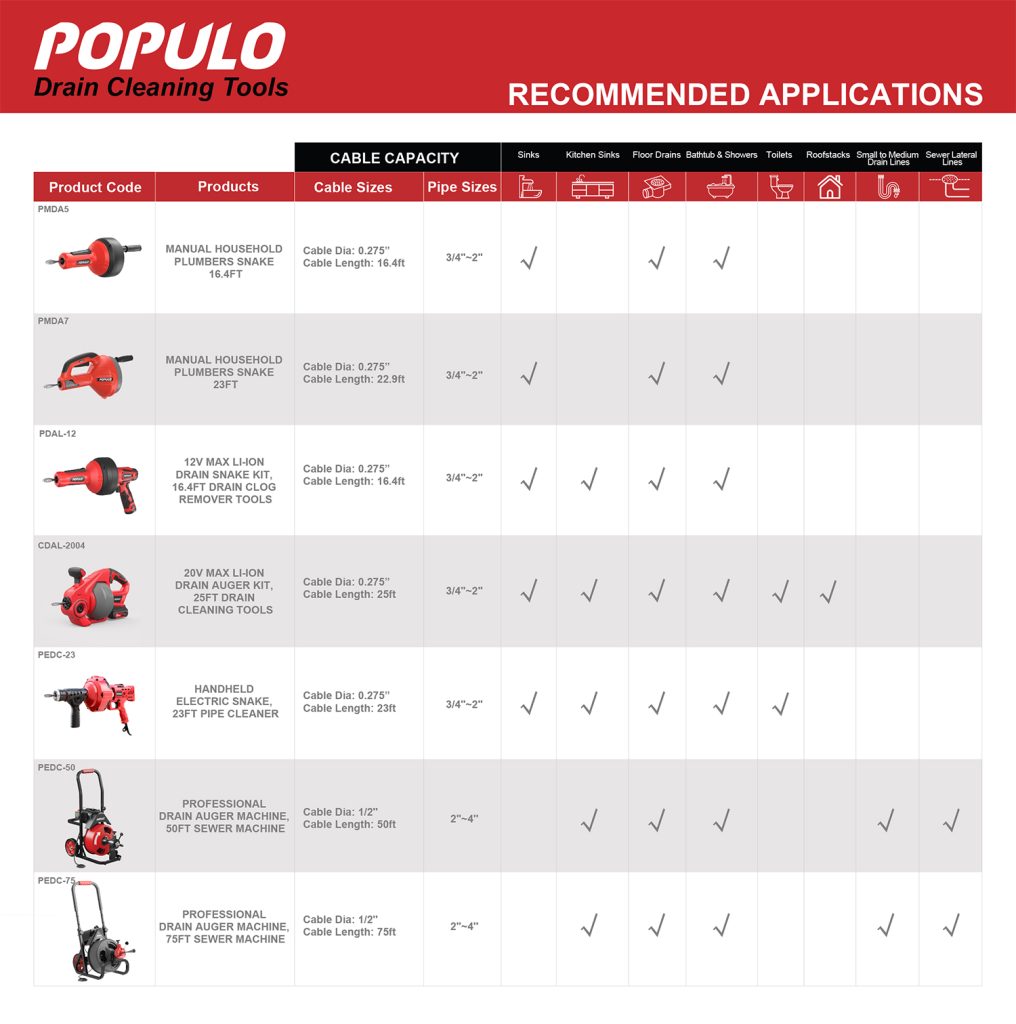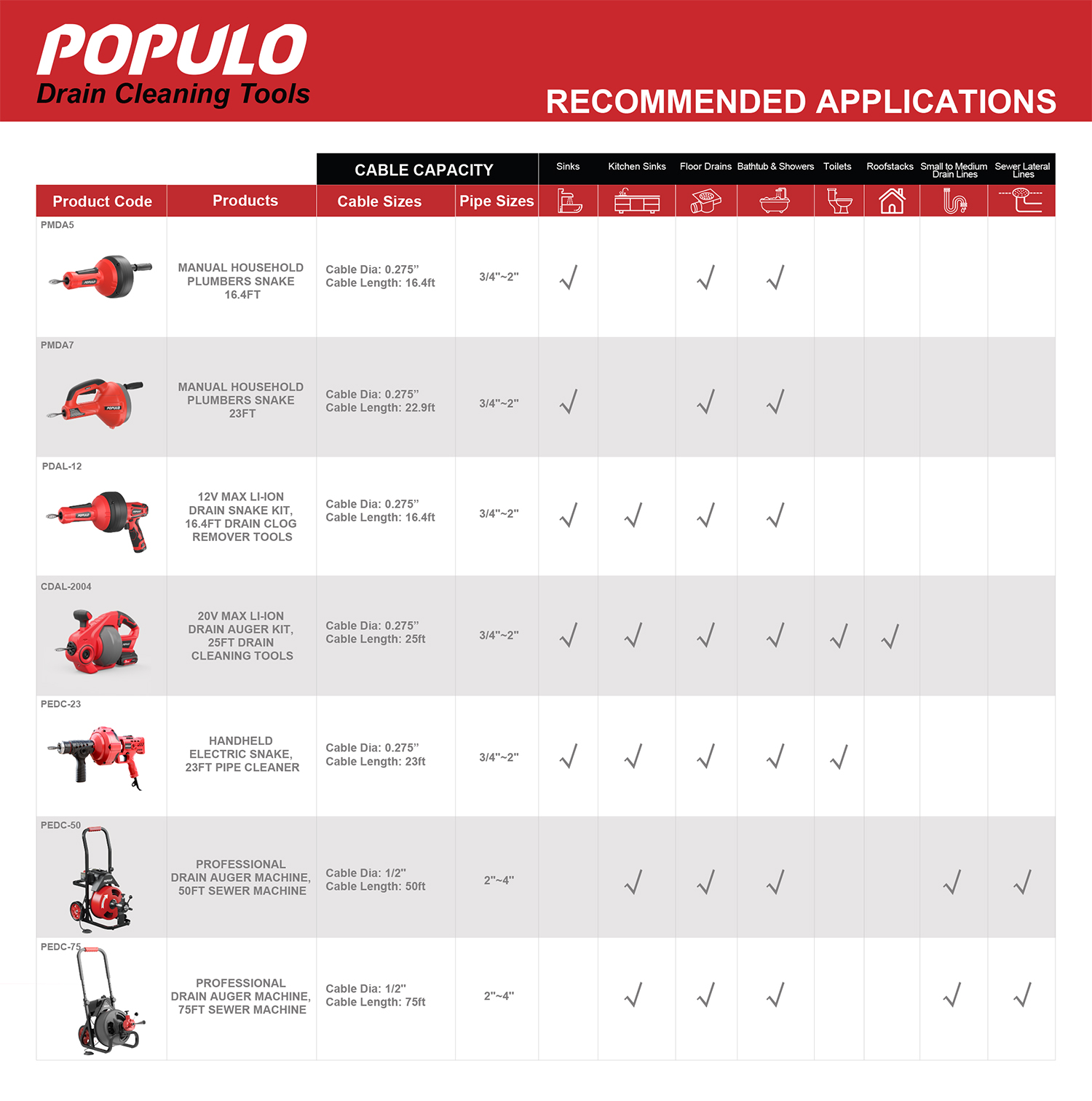 Buy On Amazon: Amazon.com: Populo 75 ft Electric Drain POPULO Drain Cleaner Machine 5.8A,1/2 Inch Electric Drain Auger with 8 Cutters Gloves,Auto Feed Drain Cleaner Machine Commercial Sewer Snake Drill Drain Auger : Health & Household